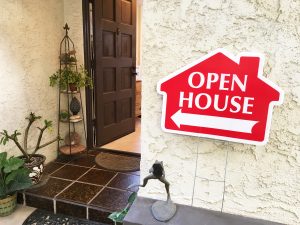 Before making any offers, homebuyers need to know everything about their next potential house. Ask these 10 important questions when touring a house.
1. Why Is The Seller Leaving?
Understanding why the seller is leaving the home could ultimately help you land a better deal. Whether the seller is choosing to downsize or move to a new area, it always helps to know the reason behind the sale. A good agent will try to find out as much information about the home and its occupants ahead of time. A motivated seller who needs to move in a hurry or has had the home on the market for a long time may be more likely to negotiate the price.
2. How Long Has the House Been On The Market?
This is a critical piece of information to know before submitting an offer. Any home that's been on the market a long time may signify something wrong with the seller or home. If the house has sat on the market for several months, you should have more freedom to negotiate price.
3. How Many Offers Are There On The Home?
Find out if the seller has had any previous offers on the home. And, if so, what happened – did the financing fall through or was there a rejection? Once you know if you are bidding against multiple prospective buyers, that will help you make the best offer possible.
4. What Is Included In The Sale?
Anything considered a fixture, such as faucets and cabinets, are typically included in the sale. However, there may be items that would surprise you not being included in the sale. This will depend on your state's laws, where the listing description should spell out all the necessities. Always make sure you know everything included in the home sale.
5. Were There Any Additions Or Renovations?
Property records and listing descriptions may not match up in all situations. For instance, one home could be listed with three bedrooms, yet one of the rooms was a non-conforming addition that doesn't follow local codes. Find out all major repairs that have been performed under previous ownership. Knowing a home's history will undoubtedly help you gauge the overall condition of the property.
6. Are There Any Structural Issues?
Sellers are required to disclose any and all structural or code issues when listing a property. These disclosures will help you formulate specific questions for the seller.
7. What Is The Seller's Timeline?
If possible, get a feel for the seller's timeline. Sellers who are motivated to move quickly, are usually more open to negotiations. Otherwise, a seller may just sit back and wait for the perfect offer to roll in.
8. Is There An HOA?
HOAs are common in many suburban neighborhoods. HOAs will come with rules, regulations and fees for residents living within the area. If applicable, investigate the HOA and see what their policies are. Find out what monthly or annual fees you'll be responsible for, as well.
9. How Is The Neighborhood?
Follow up the HOA question with a simple evaluation of the neighborhood. It's important that you can envision yourself living in this neighborhood for decades. Of course, your realtor can provide you with relevant information regarding crime rates, community amenities, school ratings and traffic concerns.
10. How Much Will I Pay In Closing Costs?
Closing costs typically include loan origination fees, third-party fees, paperwork processing, various administrative tasks and an appraisal. Homebuyers should expect to pay between 2-5% of the home's purchase price in closing costs.
MK Design And Build In Arizona
MK Design And Build, located in Mesa, Arizona, specializes in residential construction, providing clients with state-of-the-art technology combined with cost-effective building methods. MK offers a variety of styles and designs for you to use as a starting point in your home building journey. With an extensive library of existing plans to choose from, we've organized them into 4 Series to facilitate the shopping experience: Classic, Vintage, Contemporary and Craftsman. Contact MK Design and Build right here!