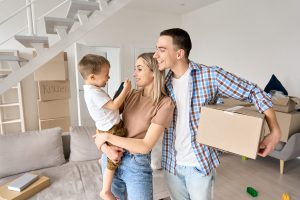 What should you say or write to someone moving into a new house? Here are 75 of the best new home wishes!
Heartfelt New Home Wishes
"Home sweet home."
"Congratulations on your new home!"
"There's no place like home."
"Best wishes on settling into your new home."
"Cheers to you and your new home."
"This house is perfect for you."
"Here's to new beginnings!"
"Happy times ahead."
"Wishing you much love and laughter between these four walls."
"Remember, home wasn't built in a day."
"May your new home become a little heaven on earth."
"Here's to the start of a wonderful adventure."
"Wishing you lots of love and happiness in your new home."
"Get ready to create tons of memories in your new place."
"Good luck with your new home. Let the decorating begin!"
"May your new home be blessed with warmth, love and happiness."
 "You've got the keys. Excited for the grand tour."                                                                                              
Funny New Home Wishes
"Home is where the WiFi connects automatically."
"True happiness is when all the boxes are packed away."
"A bigger home means… more houseplants."
"Remember to ask your neighbors when trash day is."
"Most importantly, when is the housewarming party?."
"Oh my god! You bought a house? Shut the front door!"
"Sending our condolences to your poor new neighbors."
"Which bedroom is mine?"
"Let's hope the house isn't haunted!"
"Fingers crossed that your new neighbors aren't weirdos."
"Home is the place we love best and grumble the most."
"Can't wait to come visit your new home. But only once you've fully unpacked and stocked the fridge."
"I can't wait to come and overstay my welcome."
"Welcome to the mortgage club."
"Good luck with all your DIY fails."
"May your home look just like your Pinterest board."                                                           
First-Time Homeowner Wishes
"A new home is a place for memories to be made and dreams to come true."
"The memories you make in your first home will last you a lifetime."
"Happy first home. Well done on this huge adult step."
"Home is where your story begins."
"So long renting, hello to owning your own property."
"Look at you adulting now!"
"You're officially on the property ladder."
"You're officially homeowners. Now it's time to properly celebrate."
"A wonderful new place to call your own."
"Buying a house is a lot of hard work but so worth it!"
"We're really you have a place to call your own."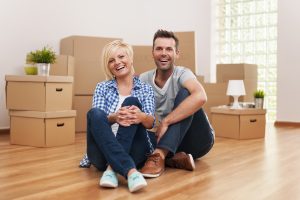 Home Messages For Families
"Your gorgeous family deserves a gorgeous home, and I think you've found it."
"A lovely new home for a lovely family."
"Warm wishes on your new home. Hope all your children will help with the unpacking."
"Your new home is perfect. May it bring you endless days of happiness and peace"
"Good luck on your new move. Hope everyone gets the room they want."
"The best thing about a new home is the people you share it with."
"May your family have many happy times in your beautiful new home."
"Time to relax. Put your feet up and enjoy your beautiful new home."
"We hope this becomes a very special place and wish you all the best."
"Home is being surrounded by all of the people we love the most."                                       
Welcome Home Quotes And Sayings
"Nothing says comfort like staying at home."
"A house is made of bricks, a home is made of love and dreams."
"Cleaning out the past, packing up the present and preparing for a much better future."
"Home is any four walls that enclose the right people."
"All you need is a new window to gain a new perspective."
"Welcome to the neighborhood. We hope you lobe it as much as we do."
"Congrats on moving into your new home."                                                                       
New Home Quotes
"Home is where we should feel secure and comfortable." – Catherine Pulsifer
"Home is where one starts from." – T.S. Eliot
"People usually are the happiest at home." – William Shakespeare
"Peace was the other name for home." – Kathleen Norris
"The prospect of going home is very appealing." – David Ginola
"Home is where our story begins." – Unknown
"Your heart can never leave the home." – Unknown
"A good home must be made, not bought." – Joyce Maynard
"Home is where you feel loved, appreciated and safe." – Tracey Taylor
"The light is what guides you home, the warmth is what keeps you there." – Ellie Rodriguez
"There's nothing half so pleasant as coming home again." – Margaret Elizabeth Sangster
"Home is a place you grew up wanting to leave, and grow old wanting to get back to." – John Ed Pearce
"Maybe that's the best part of going away for a vacation – coming home again." – Madeline L'Engle
"Home is the nicest word there is." – Laura Ingalls Wilder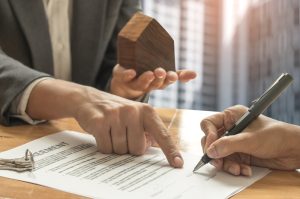 More New Home Quotes:
MK Design And Build In Arizona
MK Design And Build, located in Mesa, Arizona, specializes in residential construction, providing clients with state-of-the-art technology combined with cost-effective building methods. MK offers a variety of styles and designs for you to use as a starting point in your home building journey. With an extensive library of existing plans to choose from, we've organized them into 4 Series to facilitate the shopping experience: Classic, Vintage, Contemporary and Craftsman. Contact MK Design and Build right here!