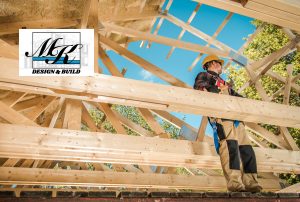 According to HomeAdvisor, the average price to build a house in the U.S. in 2021 is $298,432. Costs will likely range from a low of $154,185 to a high of $477,534. If you spend an average of $100 to $200 per square foot during construction, it will mean a 2,800-square-foot-home will cost anywhere from $280,000 to $560,000.
Average Costs For Building A House
The average cost per square foot is $150. Here's a look at typical new home prices with that figure in mind:
1,500 sq ft home: $225,000
1,600 sq ft home: $240,000
1,700 sq ft home: $255,000
1,800 sq ft home: $270,000
1,900 sq ft home: $285,000
2,000 sq ft home: $300,000
How Much Does It Cost To Build A House Yourself?
The average cost to build a house yourself is $206,132, according to LandCentury.
Lot Clearing & Grading: $2,695
Hooking Up Utilities: $32,000
Power: $15,000
City Water: $10,000
Well & Septic: $7,000
Foundation: $8,447
Framing: $3,000
Exterior Finishes: $50,000
Electrical, HVAC & Plumbing: $40,000
Interior Finishing: $80,000
Cost Of Buying Vs Building A Home
Buying a new home right now costs an average of $296,000, while building a home will cost $300,000, according to Realtor. Remember, building a home will cost an average of $150 per square foot plus the purchase of the land. Buying a new home will cost less, but building one will give you the freedom to customize each and every feature of the home.

Additional Cost Factors
Size of the home is the biggest factor influencing cost of new-home construction. The number of stories a home has means more construction and higher building costs. Design features, such as pools, balconies and decks, can increase construction totals. These features, though, will increase the value of your home over time. Shape of the home is another factor that most homebuyers don't think about as an added cost. But, unusual shapes or custom designs in the exterior and interior can add on to the construction costs.
Home Construction Costs By State
These states have the highest construction costs in the U.S.:
New York: $250,000-$950,000
Connecticut: $300,000-$800,000
Illinois: $200,000-$750,000
Texas: $235,000-$660,000
Arizona: $200,000-$625,000
These states have the lowest construction costs in the U.S.:
Michigan: $225,000-$265,000
Mississippi: $180,000-$300,000
Ohio: $290,000-$345,000
Florida: $240,000-$350,000
Tennessee: $185,000-$380,000
MK Design And Build In Arizona
MK Design And Build, located in Mesa, Arizona, specializes in residential construction, providing clients with state-of-the-art technology combined with cost-effective building methods. MK offers a variety of styles and designs for you to use as a starting point in your home building journey. With an extensive library of existing plans to choose from, we've organized them into 4 Series to facilitate the shopping experience: Classic, Vintage, Contemporary and Craftsman. Contact MK Design and Build right here!