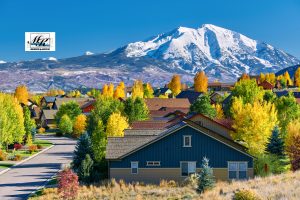 On average, it will cost $400,000 to build a new house in Colorado in 2021. You can expect to pay anywhere in the range of $300,000 to $500,000, according to HomeAdvisor.
Cost To Build A House In Colorado
New homes built in Colorado will cost an average of $400,000. Right now, new homes are being built in the city of Denver between the prices of $275,000-$550,000. When compared to other large cities in the U.S. like San Jose, San Francisco and Chicago, the cost to build a home in Denver is relatively affordable. New homes in Colorado are comparable to new home prices in North Carolina, Pennsylvania and Virginia.

Cost Factors
There are many factors that go into building a house from scratch. The company you choose for the project is one of the biggest factors affecting the total bill. Make sure you have a budget in place before starting the project. Share the budget with prospective companies as you choose which one works best with your financial status.
These are three of the most important cost factors associated with building a house in Colorado:
Land
Materials
Project Time
Land
Land values will, of course, either increase or decrease the total price of the project. Other factors will play a role in determining costs, as well. These factors include how close your plot of land is to a sewer line. Does the surrounding vegetation pose any potential issues? Also, what municipal taxes and permit fees can you expect in the area?
Materials
As expected, different builders will charge differing amounts for materials used on the site. Costs will be determined by the quality of the materials and the builders' rates. Keep in mind you can always change your requests after moving in. If you installed laminate flooring, but now want bamboo flooring, you can contact a different company to handle any remodels or renovations.
Project Time
Given the unique terrain in Colorado, the amount of time a house build takes can vary. The longer the process takes, the higher the costs will be.
How Long To Build A House?
Home construction projects can be completed in three months. Of course, everything must go according to plan for the process to be completed so efficiently. The home building experts do suggest that you set your sights on a six to seven-month timeline, instead. Weather can play a large role in the length of the project. In a place like Colorado, the building process will take longer in the winter than it does in the spring and summer. If your house sits on a mountain or is sloped, this build will take longer than one constructed on a flat lot.
How Much Does It Cost To Build A House In Denver?
The average cost to build a new house in Denver is $412,000, with a range of $275,000-$550,000, according to Home Advisor.
How Much Does It Cost To Build A House In Colorado Springs?
A new custom home built in Colorado Springs cost an average of $1,050,000, with a range of $900,000-$1,200,000, according to Gowlerhomes.
MK Design And Build In Colorado
MK Design And Build specializes in residential construction, providing clients with state-of-the-art technology combined with cost-effective building methods. MK offers a variety of styles and designs for you to use as a starting point in your home building journey. With an extensive library of existing plans to choose from, we've organized them into 4 Series to facilitate the shopping experience: Classic, Vintage, Contemporary and Craftsman. Contact MK Design and Build right here!