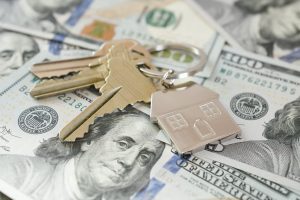 With the average house costing more than $300,000 in the U.S., it's not surprising that more and more people are choosing smaller homes. Housing prices are only expected to continue soaring, according to Zillow, so many are wondering if it's possible to build a house for just $50k.
Ways To Save Money When Building A House
Use these tips to help save money during new home builds:
Create A Strict Budget
Budgeting is the first step towards saving money. Take the time to budget, price out all items and plan for any hiccups along the way. You may not be able to get an exact budget right away, but by laying the groundwork, you'll know where you can afford to spend and where you can save during this process. 
Simple Home Design
Don't think outside the box; think inside the box. The cheapest way to design a home is by designing a simple box. Sticking to a square or rectangle will make the design and construction much cheaper. Don't forget about the roof, as the simpler the roof design, the cheaper this part of the home will be overall. 
Square Footage
Small homes will range from 150 square feet all the way to 1,000 square feet. Although costs per square feet are typically higher in a larger construction project, the fact that there is less space means you will spend less.
Excavating
Since you likely won't have to dig underground to create a basement, a small home will save you the excavating costs. Some smaller homes can even be mobile so you may not need a foundation for your home at all. 
Hire Experienced Home Builders
If you decide to work with a home builder, choose an experienced company. While an experienced builder may cost more up front, you can expect to make up the savings during the building process. Experienced builders will be able to tell you where and when to spend and save on building. There is also a good chance a builder with 10-plus years of experience has navigated through just about every home-building request and specification. 
Choose The Right Building Materials
A great option for individuals looking to lessen the financial burden of a new home build is to utilize some unconventional building materials. Tiny homes are becoming more and more popular. These homes are built with reclaimed storage containers. There is a lot more room for innovation in the home-building industry, so feel free to ask your contractor about alternative materials. This could save you money on the construction and in the long run. 
Make The Home Energy Efficient
Save hundreds of dollars on monthly bills by building your home with energy-efficient features. From installing better insulation to utilizing solar or wind energy, there are so many ways to make your new home more efficient. Make the initial financial investment and it will undoubtedly pay off in the future. 
Build Off The Grid
Sustainable living has become a huge trend across the country, recently. Off the grid housing, otherwise known as self-sufficient homes, rely on natural resources. These resources include wind or solar-powered generators, with some homeowners also choosing to harvest their own home grown foods. 

Spending $50K To Build A Home
If the goal is to spend $50K or less on your new home build, here are some typical costs for materials.
Roofing: $1,000
Siding: $2,000
Windows: $3,000
Electrical: $1,000
Appliances: $2,000
Fixtures: $2,000
Lumber: $4,000
Flooring: $1,000
Paint: $200
Additional Costs: $10,000+
*Costs according to MillionAcres. 
Conclusion
Why are so many people deciding to live in smaller homes? Some reasons include affordability and the desire to be environmentally-conscious. The good news for anyone looking to build a house for $50K or less is that there a plethora of designs to choose from. The type of small home combined with cost-cutting preparations make this a viable option. 
MK Design And Build In Arizona
MK Design And Build, located in Mesa, Arizona, specializes in residential construction, providing clients with state-of-the-art technology combined with cost-effective building methods. MK offers a variety of styles and designs for you to use as a starting point in your home building journey. With an extensive library of existing plans to choose from, we've organized them into 4 Series to facilitate the shopping experience: Classic, Vintage, Contemporary and Craftsman. Contact MK Design and Build right here!