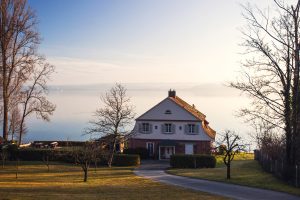 If you are currently searching for "why might an older house have more safety risks than a new one", MK Design & Build is here to help!
Old Homes Vs New Homes
These are a few of the primary things that will differ between an older and newer home:
Price.
Location.
Safety.
Energy Efficiency.
Availability.
Maintenance Needs.
All of the aforementioned items can influence whether or not you wish to live in an older or newer model. Lets take a look at some of the pros and cons of living in an older house.
Advantages Of Old Homes
Of course, there are several benefits of buying an older home instead of a newer model. An older home will cost less when compared to an average price of a new home. Depending on condition and location, older homes will come with a considerably lower price tag than new homes. Older houses are also better for homebuyers that do not want to wait too long to move in. Prospective buyers can count on excellent availability since older homes do not require many finishing touches from developers.
A lot of older homes will come with ideal locations since the majority were built in or near town centers. Easy access to surrounding shops, restaurants and other amenities is certainly a plus. Older homes are generally located in established neighborhoods, providing homeowners with a greater sense of community.
Disadvantages Of Old Homes
Too often the disadvantages will outweigh the advantages associated with purchasing an older home. For starters, there can seemingly be no end in sight when it comes to maintenance or remodeling needs. Many older homes may have inefficient heating/plumbing systems, as well. Replacing any of these systems or hiring companies for maintenance needs can prove very costly over time.
Newer homes are certainly safer than older homes. New homes will come equipped with safety features like locks, burglar alarms and lights. These models will also have smoke alarms and fire doors, while these features are not guaranteed in older units.  A lack of energy efficiency can pose dangers to homeowners. You need all walls, ceilings and floors to be well insulated.
Old Home Safety Checklist
If you currently live in an older home, here are a few safety measures for you to take:
All entrances must be clear
Handrails should be placed along all stairways.
Exterior pathways need to be free of loose stones/materials, uneven pavement and any other potential hazards.
Kitchen cabinets are easily accessible.
Electrical and phone cords cannot be in areas when they can cause falls/slips.
Hallway lighting is easy to find.
Furniture should be arranged to allow easy passage.
How Much Does A New Home Cost?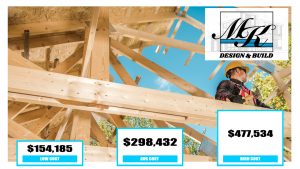 According to HomeAdvisor, the average price to build a house in the U.S. in 2021 is $298,432. Costs will likely range from a low of $154,185 to a high of $477,534. If you spend an average of $100 to $200 per square foot during construction, it will mean a 2,800-square-foot-home will cost anywhere from $280,000 to $560,000. Size of the home is the biggest factor influencing cost of new-home construction.
The number of stories a home has means more construction and higher building costs. Design features, such as pools, balconies and decks, can increase construction totals. These features, though, will increase the value of your home over time. Shape of the home is another factor that most homebuyers don't think about as an added cost. But, unusual shapes or custom designs in the exterior and interior can add on to the construction costs.
MK Design And Build In Arizona
MK Design And Build, located in Mesa, Arizona, specializes in residential construction, providing clients with state-of-the-art technology combined with cost-effective building methods. MK offers a variety of styles and designs for you to use as a starting point in your home building journey. With an extensive library of existing plans to choose from, we've organized them into 4 Series to facilitate the shopping experience: Classic, Vintage, Contemporary and Craftsman. Contact MK Design and Build right here!