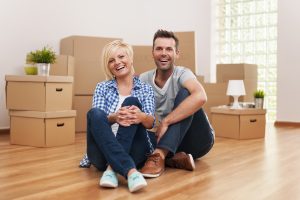 Everyone knows home is where the heart is. We've compiled a list of the 55 best quotes for those who are currently missing the comfort of their own home!
Quotes About Missing Home
"A good laugh is sunshine in the house." – William Makepeace Thackeray
"Every day is a journey, and the journey itself is home." – Matsuo Basho
"Home is where my habits have a habitat." – Fiona Apple
"Home is what you take with you, not what you leave behind." – N.K. Jemisin
"Home is the nicest word there is." – Laura Ingalls Wilder
"Home's where you go when you run out of homes." – John le Carre
"Home is everything you can walk to." – Rebecca Solnit
"I don't care if we have our house, or a cliff ledge, or a cardboard box. Home is wherever we all are, together." – James Patterson
"Philosophy is really nostalgia, the desire to be at home." – Novalis
"Introverts live in two worlds: we visit the world of people, but solitude and the inner world will always be our home." – Jenn Granneman
"Home is anywhere that you know all your friends and all your enemies." – Orson Scott Card
"No one leaves home unless home is the mouth of a shark." – Warsan Shire
"Maybe that's the best part of going away for a vacation – coming home again." – Madeline L'Engle
"The ornament of a house is the friends who frequent it." – Ralph Waldo Emerson
"A house is made with walls and beams. A home is made with love and dreams." – Unknown
"Home is a place you grew up wanting to leave, and grow old wanting to get back to." – John Ed Pearce
"Home is where wi-fi connects automatically." – Unknown
"I long, as does every human being, to be at home wherever I find myself." – Maya Angelou
"You are king by your own fireside, as much as any monarch in his throne." – Miguel de Cervantes
"There's nothing half so pleasant as coming home again." – Margaret Elizabeth Sangster
"A house without books is like a room without windows." – Unknown
"The colours and design of a home should be a reflection of the people who live inside." – Amy Wax
"Home, the spot of earth supremely blest, a dearer, sweeter spot than all the rest." – Robert Montgomery
"There is room in the smallest cottage for a happy loving pair." – Johann Christoph Friedrich von Schiller
"Where we love is home, home that our feet may leave, but not our hearts." – Oliver Wendell Holmes
"The light is what guides you home, the warmth is what keeps you there." – Ellie Rodriguez
"We share our dwellings, and afterwards our dwellings shape us." – Winston Churchill
"You can never go home again, but the truth is you can never leave home, so it's all right." – Maya Angelou
"One may make their house a palace of sham, or they can make it a home, a refuge." – Mark Twain
"Home is a shelter from storms – all sorts of storms." – William J. Bennett
"Home is where we should feel secure and comfortable." – Catherine Pulsifer
"Home is where you feel loved, appreciated and safe." – Tracey Taylor
"There is nothing like staying at home for real comfort." – Jane Austen
"No matter who you are or where you are, instinct tells you to go home." – Laura Marney
"To know the road ahead, ask those coming back." – Chinese Proverb
"Sunday, for me, is all about being home with the family with no plans." – John Lasseter
"This is my idea of heaven, coming home and watching the news." – Rita Moreno
"I really enjoy spending time at home." – Elena Roger
"The home should be the treasure chest of living." – Le Corbusier
"Home is where one starts from." – T.S. Eliot
"It's not about finding a home so much as finding yourself." – Jason Behr
"Home is any four walls that enclose the right person." – Helen Rowland
"Perhaps home is not a place but simply an irrevocable condition." – James Baldwin
"A mans home is his wife's castle." – Alexander Chase
"A good home must be made, not bought." – Joyce Maynard
"Your heart can never leave the home." – Unknown
"There is no place more delightful than one's own fireplace." – Cicero
"There's no place like home." – L. Frank Baum
"Home is where our story begins." – Unknown
"The prospect of going home is very appealing." – David Ginola
"The sun at home warms better than the sun elsewhere." – Albania Proverb
"Coming home to my family afterward makes the work richer, easier and more fun." – Edie Falco
"Peace was the other name for home." – Kathleen Norris
"If you go anywhere, even paradise, you will miss your home." – Malala Yousafzai
"People usually are the happiest at home." – William Shakespeare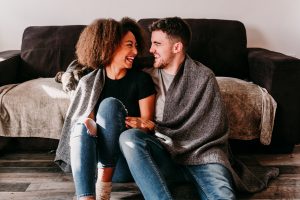 More Home Quotes
MK Design And Build In Arizona
MK Design And Build, located in Mesa, Arizona, specializes in residential construction, providing clients with state-of-the-art technology combined with cost-effective building methods. MK offers a variety of styles and designs for you to use as a starting point in your home building journey. With an extensive library of existing plans to choose from, we've organized them into 4 Series to facilitate the shopping experience: Classic, Vintage, Contemporary and Craftsman. Contact MK Design and Build right here!