MONTEREY (CONTEMPORARY SERIES)
A true gem, the Monterey was added to the Contemporary Series to satisfy those looking for a smaller 2-story home. The angled roofline makes for a majestic cathedral ceiling in the living room, while the beautiful corner windows let in nature's light so homeowners can enjoy the view. Outdoor living is an integral part of the design with a 330 square foot walkout deck created above the garage in addition to the wraparound deck on the main floor.
The contemporary series utilizes the charm and warmth of wood, blended with today's modern residential design.
Dining Room
Kitchen
Living Room
Bedroom (1)
Bedroom (2)
Dining Room: 11'-3" x 14'-7"
Kitchen: 15'-4" x 14'-3"
Living Room: 15'-4" x 16'-11"
Bedroom (1): 17'-3" x 14'-3"
Bedroom (2): 10'-11" x 11'-6"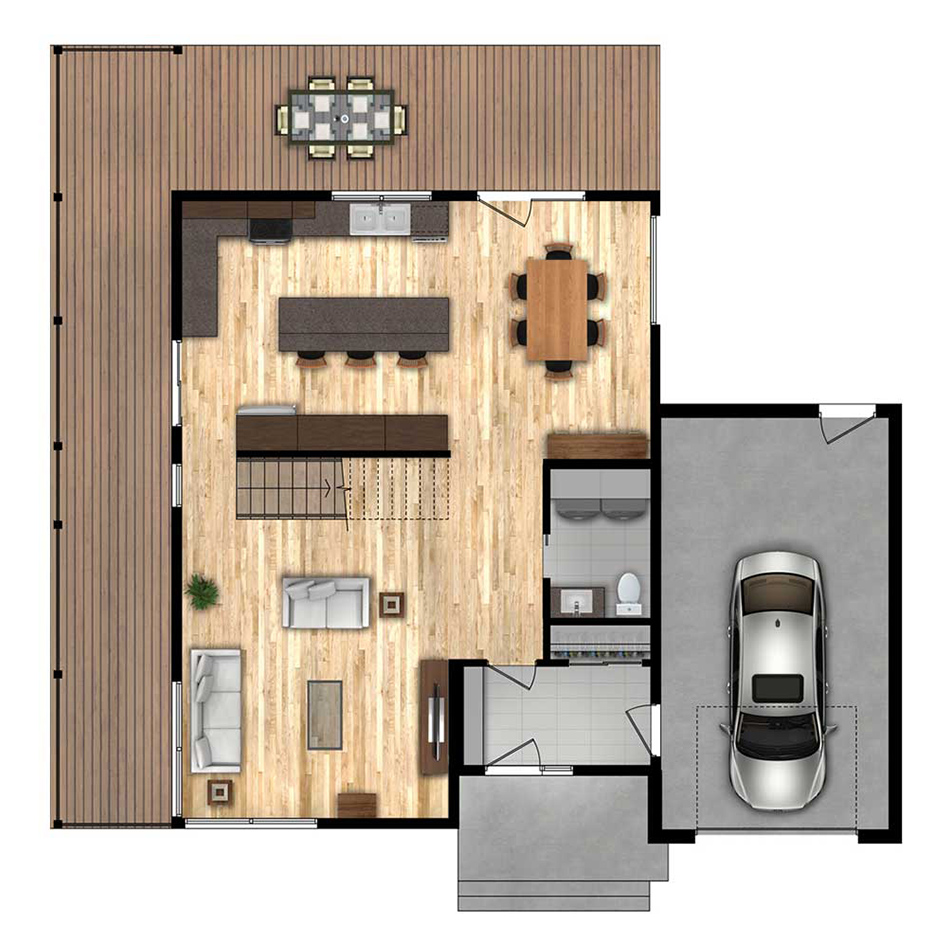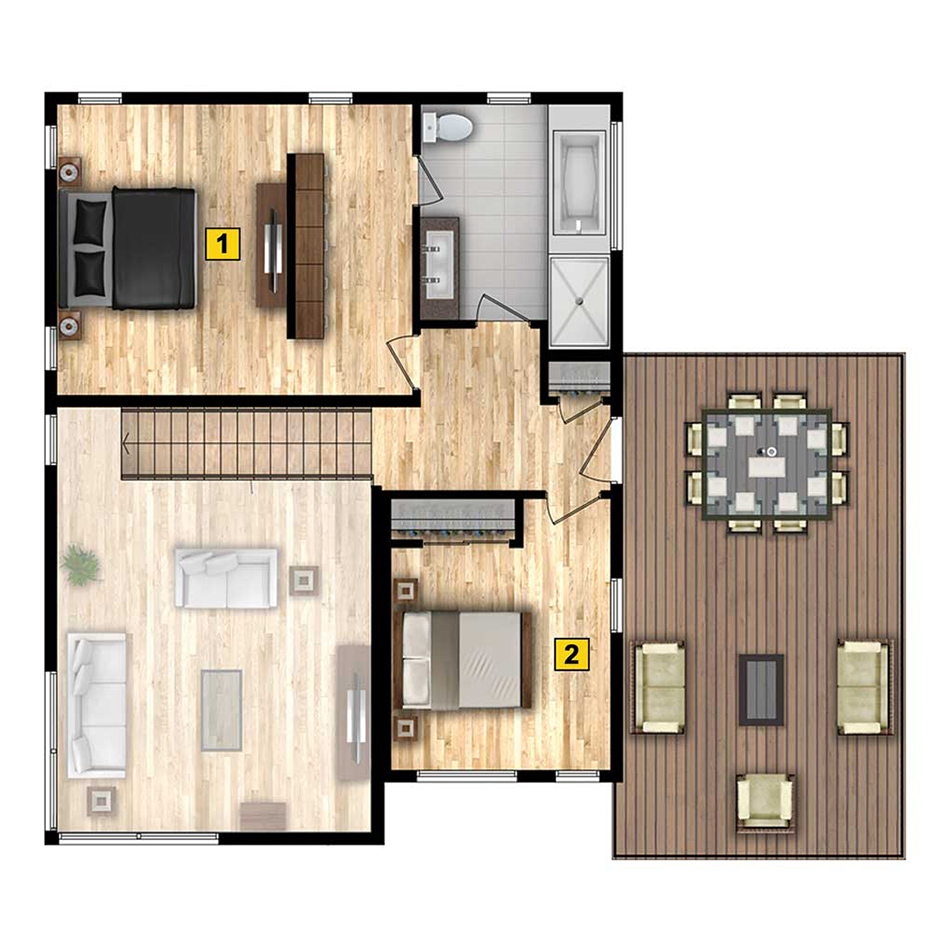 WHAT YOU GET WITH AN MK HOME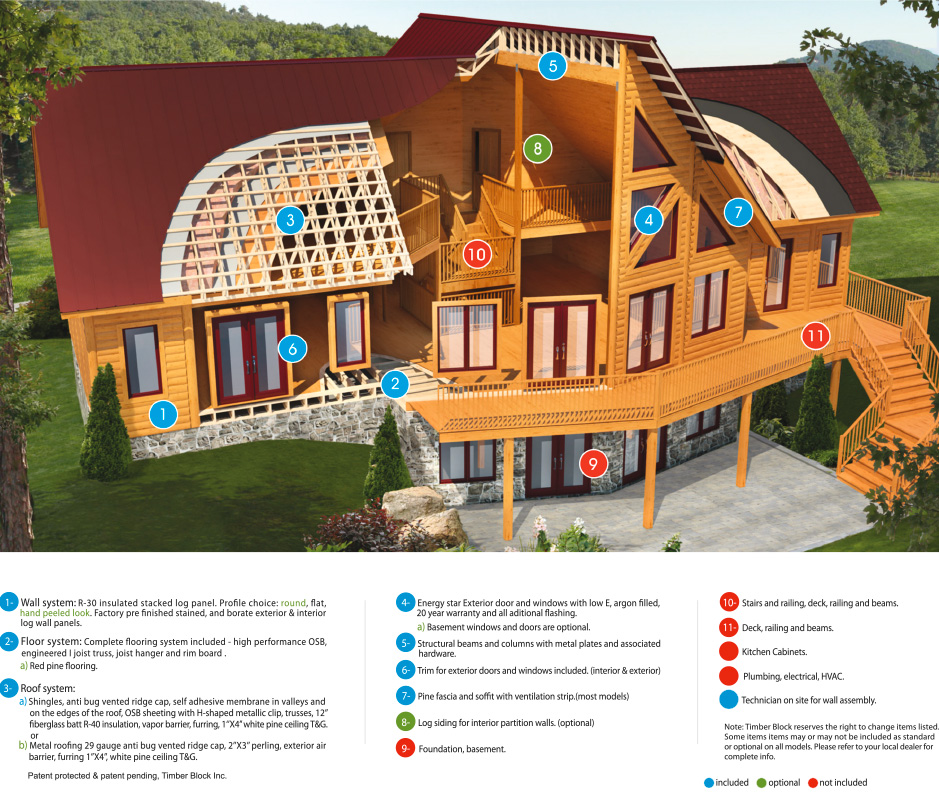 FIND A MODEL HOME NEAR YOU!
View the MK Homes today, and experience what the best in class looks like.